Shelbyville will host 2500 athletes at the Cross Country Coaches National Youth Championships at Blue River Memorial Park Cross Country Course. The Strand Theatre will show McFARLAND, USA at a 10:30 am and 2 pm.
McFARLAND, USA is appropriate for the weekend. Based on the true story of a 1987 cross country team from a mainly Latino high school in McFarland, California, the film stars Kevin Costner as Jim White, the school's
McFarland Trailer
coach, who leads the team to win a state championship.
Thomas Valles was a member of the California 1987 State Championship. His story is portrayed in the Disney movie McFarland USA we will be seeing. After graduating high school he attended College of the Sequoias in Visalia and also attended California State University Bakersfield where he majored in criminal justice . Thomas spent 4 years in the United States Coast guard. He is married to Martha and has three beautiful children. Thomas has been retired from The California department of corrections and rehabilitation after a 22 year career as a Correctional officer. Thomas has always been a part of the Running community in McFarland. He is currently the girls cross country coach at McFarland High school. We are pleased that Mr. Valles will be joining us.
Presented by Shelbyville Mayor Tom DeBaun
Tickets are $5.00. Advanced tickets can be purchased at the following link. (There is a processing fee for the online purchase. Tickets can also be purchased at the door.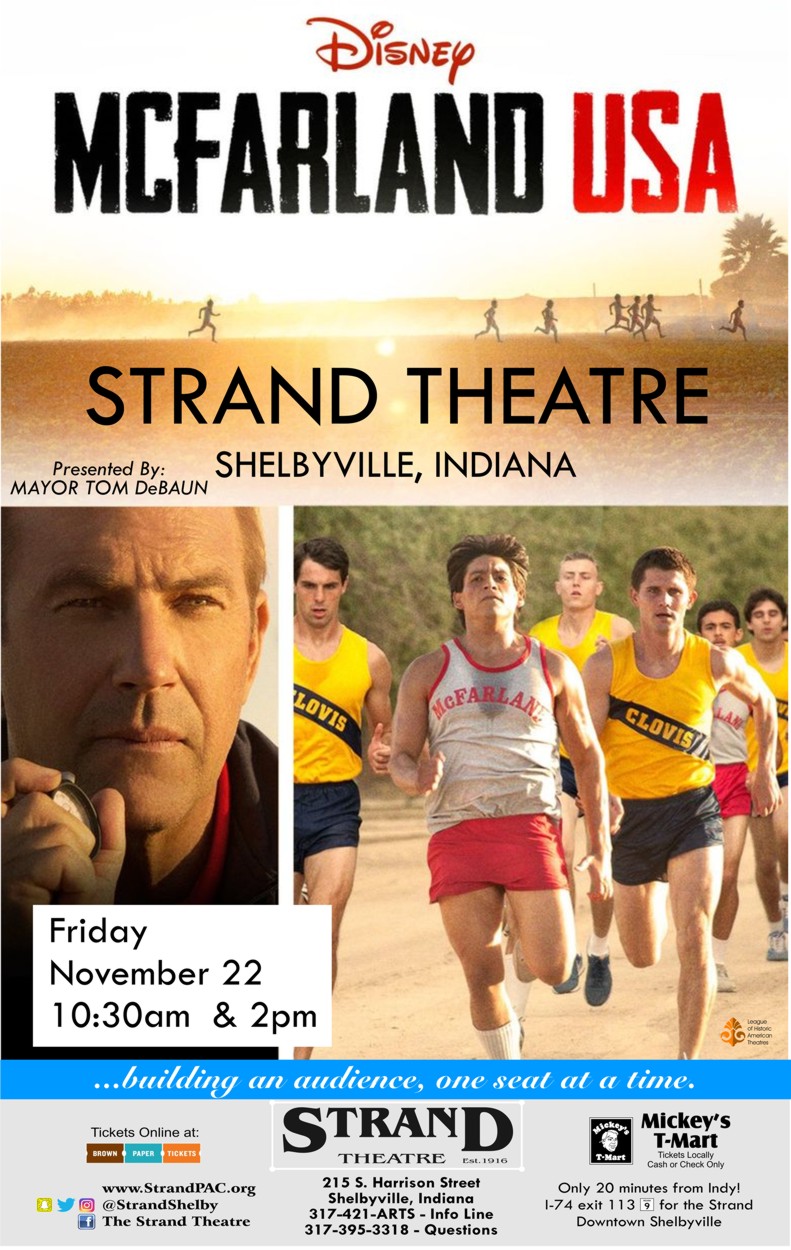 McFarland Trailer